SUPER COOL MOD & Supporting Vendor
Moderator
Joined

Oct 21, 2006
Messages

47,945
Reaction score

32,083
Location
Website
2024 Chevrolet Silverado EV: High-Tech Work Truck
22 February 2022
Jack Kazmierski
Autosphere » Dealerships » 2024 Chevrolet Silverado EV: High-Tech Work Truck
2024 Chevrolet Silverado EV will debut in the fall of 2023. PHOTO Chevrolet
GM has reimagined their most popular pick-up as a very capable EV.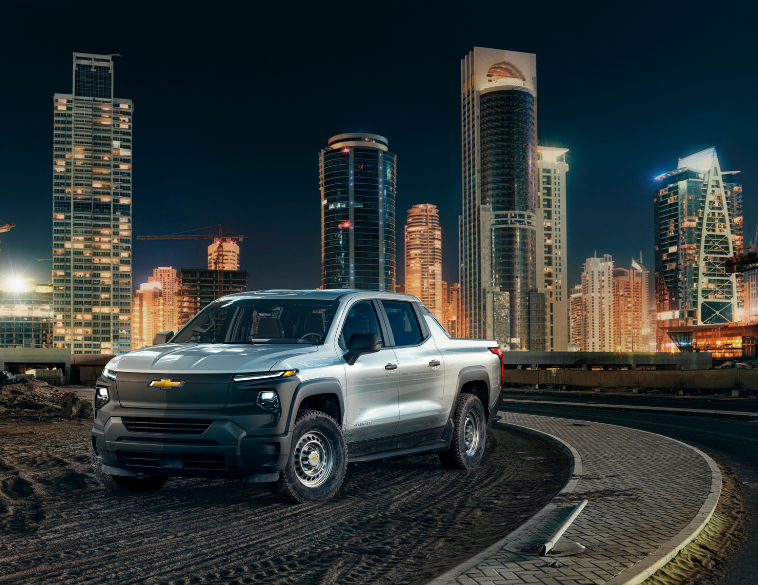 The charge towards an electrified future seems to be accelerating, with a growing number of OEMs announcing plans to introduce EVs in all shapes and sizes. One of the latest is GM, which recently unveiled the 2024 Chevrolet Silverado EV pick-up truck, due to come to market in late 2023.
According to Michael MacPhee, Brand Director at Chevrolet Canada, this is just one the many steps GM plans to take towards an electric future. "Our goal at General Motors is really to drive towards mass adoptions of EVs," he says. "In fact, at GM, we've made the comment that we're only going to sell zero emission vehicles by 2035."
MacPhee says the Silverado is their highest-volume vehicle, and their best-selling Chevrolet. "We really wanted to create a vehicle that gives Canadian consumers a revolutionary mix of capability, performance, and technology," he adds. "The Silverado EV is going to be a simple, easy, and really convenient ownership experience for all Canadians."
This Silverado is all-new in every way, designed from the ground up to be an EV. "We're not putting a battery in existing architecture," MacPhee explains. "We have rethought and reimagined the entire pick-up truck from grill to gate."
When it comes to market in 2023, the Silverado EV will have an estimated range of 640 km on a full charge. It will also be available with advanced features like four-wheel steering and a Multi-Flex Midgate, which allows for the ultimate in cargo-hauling flexibility.
The truck also promises a 10,000 lb (4,534 kg) towing capacity, coupled with Super Cruise hands-free driver-assistance technology. "It's going to be the first hands-free driving experience while trailering," MacPhee adds.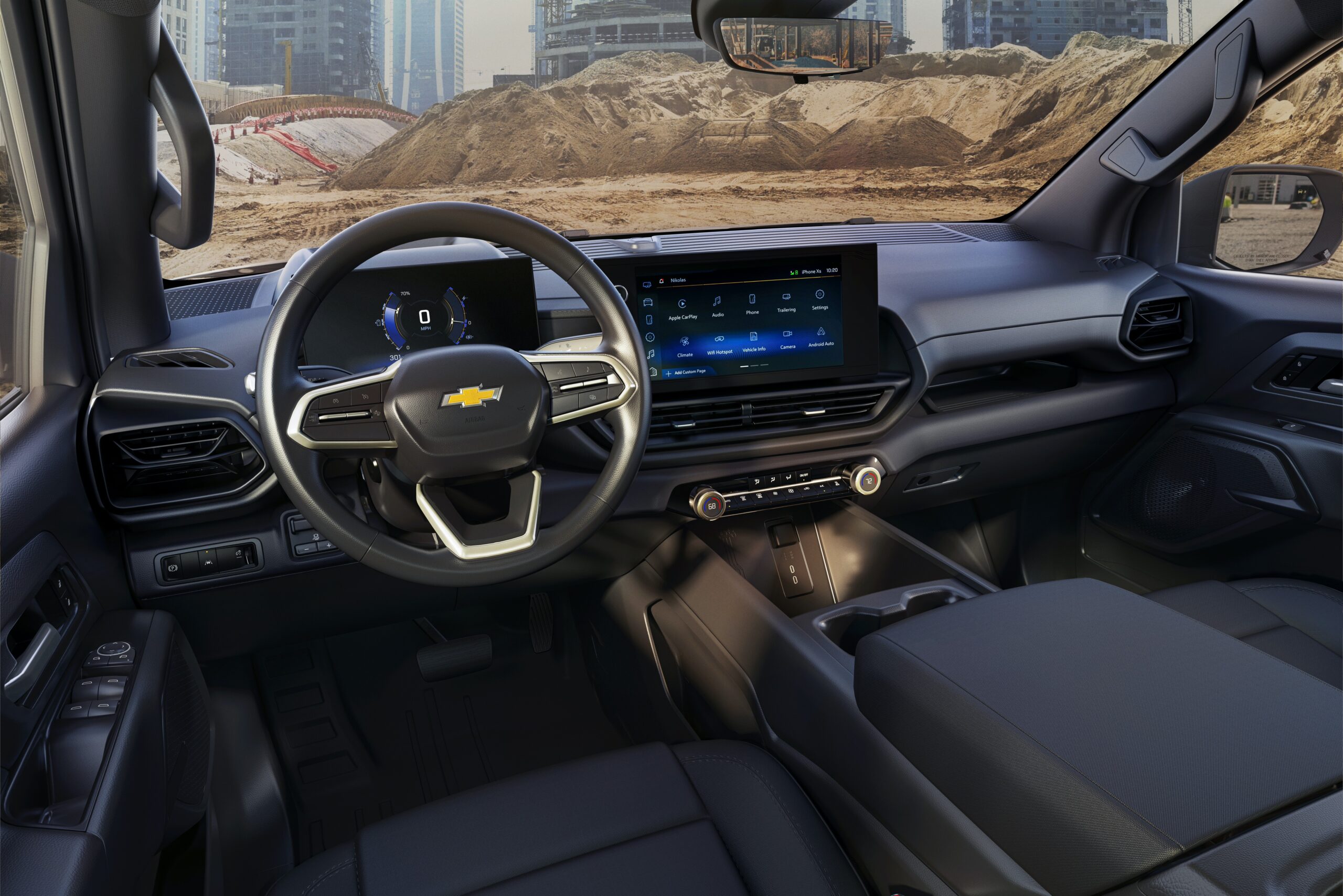 Work Truck for fleet
GM has announced plans to debut a Work Truck (WT) trim of the Silverado EV for the fleet market first. MacPhee says it will debut under $52,500, and will be introduced with 510 hp and 615 lb.-ft of torque, as well as an 8,000 lb. towing capacity and a 1,200 lb. payload. After the initial launch year, Chevrolet will introduce a fleet model with up to 20,000 lb. (9,027 kg) max towing (with the Max Tow package).
"The Silverado EV will check all the boxes that fleet customers have been looking for in an all-electric work-capable truck," says Dave Watson, Director of Fleet, GM Canada. "We're excited to launch the Silverado EV to fleet customers in Canada. This truck will help them begin the transition to an all-electric fleet, and assist them in achieving their own sustainability goals."
Besides a Work Truck trim, MacPhee says Chevrolet has a Trail Boss trim in the works for off-road enthusiasts, as well as a premium RST model that boasts an estimated 660 hp and 780 lb.-ft of torque (in available Wide Open Watts Max Power Mode), enabling 0-60 mph (96 km) time of less than 4.5 seconds.
The Silverado EV is packed with the latest technologies, including an advanced software system with access to cloud services. PHOTO Chevrolet
Charging
GM plans to minimize charge times by equipping the Silverado EV with DC fast charging capabilities of up to 350kW, enabling approximately 160 km of range to be added in an estimated 10 minutes. The Silverado EV will also be able to charge another EV, using an accessory charge cord.
Will all that power on board, the Silverado EV will be offered with as many as 10 electric outlets, providing a total of 10.2 kW of electric power for a variety of worksite or recreational needs. It will even be able to power a typical home, according to GM.
Features & storage
The Silverado EV will only be offered as a Crew Cab, with customizable first-row storage for a variety of customer needs. An eTrunk (in place of a traditional engine) will have enough space to fit a large hard suitcase, while a modular console will have over 26 litres of space, which is enough for a lunch cooler.
On the RST, the storage capacity of the 5-foot-11-inch bed will be maximized thanks to an available Multi-Flex Midgate, which provides just over 9 feet of length between the cab and the tailgate when the Midgate is open. With the addition of the available Multi-Flex Tailgate the Silverado EV RST enables up to 10 feet of load floor length.
Although this pick-up won't show up in dealerships for more than a year, reservations for the Silverado EV RST First Edition are available at Chevrolet.ca.