Joined

Nov 20, 2008
Messages

3,501
Reaction score

5,532
Location
Please fill out the simple survey for the Golden Rod and Gun club. This does effect riding areas like Hobo, 12 mile, Holt, Redburn, Glenogle, Thunderwater, Bugaboos, etc. I am sure i am missing a couple of others i am not aware of. As well anything dirtbike, SxS, and quad related.
I'm not to sure what traction this proposal would gain as the report is extremely poorly written and does not have the best supporting facts but non the less.
If you want to read the report please see link below:
Survey Link:
This survey is intended to get GDRGC members thoughts on access management in the area. The Province has put forth a engagement request allowing the proposal of new areas for various levels of access management. Motorized recreational traffic can displace wildlife from important habitats. The...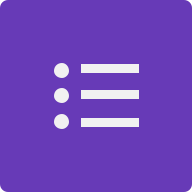 docs.google.com