SUPER COOL MOD & Supporting Vendor
Moderator
Joined

Oct 21, 2006
Messages

47,839
Reaction score

31,962
Location
Website
New and Used Vehicles Price Trends with Baris Akyurek​
4 October 2022
Huw Evans
After peaking this summer, used vehicle prices continue to soften, but new car inventory pressures, still keep demand high.
Over the last 18 months, high prices for both new and used vehicles have been a contentious issue for many dealers and consumers. Putting it into context, the average price of a used vehicle in Canada stood at $37,928 in July this year—an increase of 32% compared with the same period a year earlier. On the new vehicle side, 18.1% year-over-year increases saw the highest price on record this past July when the average price stickered at $55,469!
Changing market​
A lack of new vehicle inventory, coupled with insatiable demand, has led to essentially a sellers' market on both sides. There are signs however that things are slowly beginning to change. AutoTrader's recent Price Index reports have shown that prices are beginning to soften. In July, used vehicle prices saw their first year-over-year decline in almost 18 months, particularly in the light truck segment and that trend continued in August. So, what does this all mean and what can dealers expect in the final quarter of 2022 and into next year?
Autosphere
sat down with Baris Akyurek, Director of Marketing Intelligence at TRADER to find out:
Autosphere: Based on the report's findings, what do you think can be attributed to a softening in both new and used vehicle prices we're now seeing in the marketplace?
Baris Akyurek: If you look at the inventory levels, the picture is different between new and used vehicles. New vehicle inventory has been lower than last year's levels for quite a while now. At TRADER, we sit on a lot of data, and based on those results, as well as conversations with those in the marketplace, including consultants, dealership groups, OEMs, and our own internal sales organization, we still see new vehicle inventories at lower levels than last year. If you look at the used vehicle side, however, inventory levels have been increasing for a while. Since the beginning of the year, and if we look at the data on a year-over-year basis, we are seeing inventory above 2021 levels when it comes to used cars. Because new vehicle stocks are still depleted, prices continue to rise due to demand. By contrast, as used vehicle inventory has improved, we've seen prices start to soften, which accounts for the difference between prices in both segments.
AS: As we head toward the end of the year, are there any trends dealers should be noticing regarding the demand for new vehicles?
BA: Based on the production level data that we look at and conversations within the industry, there is an expectation that new car inventory levels will improve as we head toward the end of the year. It's important to bear in mind, however, that even with improved new demand and a gradual softening of used vehicle prices due to greater availability, demand and prices remain very strong compared to pre-COVID-19 levels.
AS: Based on your report findings going back to July, British Columbia appeared to be the exception to used vehicle price softening, why do you think that is?
BA: When we look at used vehicle prices by province, pretty much every single province has declined—from 0.1% in Alberta to 0.9% in Quebec, with most of the others falling somewhere in between. In British Columbia however, we didn't see that decline, and when we look at our overall conversion data, such as leads and VDPs by province; B.C. is still pretty strong from that perspective. So, while, in most parts of the country, demand is softening, it continues to remain high in B.C. and we feel that strong demand is a big factor in prices continuing to remain robust in that province.
AS: Based on the report's findings related to used car prices what do you think this means for dealers in terms of the ability to access inventory and retail used vehicles?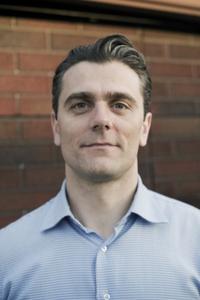 Baris Akyurek, Director of Marketing Intelligence, TRADER. Photo TRADER
BA: While our research has shown an increase in used inventory levels, one reason behind it is the fact that in a market starved for cars, dealers have become rather creative at sourcing inventory. Some larger dealers and dealer groups have become quite adept at acquiring vehicles directly from private sellers. Also, when we look at the inventory composition of the used market, we're seeing a higher percentage of older vehicles today, compared with the market before the COVID-19 pandemic. So, with fewer new vehicles having been manufactured, there's been a direct impact on used vehicle demand. What we have seen, however, is that more older vehicles are now being reconditioned and retailed on the used market, whereas in the past dealers would have wholesaled them, because new vehicle inventory was much greater. This growth in older used vehicles is one reason why inventory has increased, and why we've seen a slight softening in used prices.
AS: Looking forward and based on the data available—what do you think we can expect in terms of demand and pricing on both the used and new vehicle side as well as the impact that could have on each segment?
BA: On the new vehicle side, on a year-over-year basis, it's important to note that inventory is still down significantly compared with 2021. There is currently, an expectation that inventory levels will pick up. We've already started to see this, and it's expected to continue. On the other hand, we also need to keep things in context. If we go back to 2019, we saw total new car sales in the 1.8 to 2-million range. When we look at the total sales data from 2020 and 2021 and also sales predictions for 2022, we see total sales volumes of around 1.5-1.6 million vehicles. So, based on that analysis, over the last two years, there were approximately a million new vehicles that just weren't manufactured. We've done a lot of research into this, and recently did a consumer survey that focused on the intention to buy a vehicle over the next 12 months. Of those surveyed, 36% said they would be willing to switch from buying new to buying used. On the other hand, this still leaves a big chunk of consumers that wanted a new vehicle but haven't bought one because it wasn't available. As a result, we believe this pent-up demand for new vehicles will persist for the foreseeable future and that will continue to put pressure on new car prices.
On the used vehicle side, we saw prices increase for 17 months in a row. Since June however, we've seen a softening trend. We saw declines in July and again in August by 0.4%, though we believe prices will hover around these levels for a while until new vehicle availability improves and the pent-up demand for new cars is satisfied. When that happens, we could see a bigger impact on used prices, though having said that, we don't forecast a big correction in used vehicle prices during the coming months.